This is a
featured article
!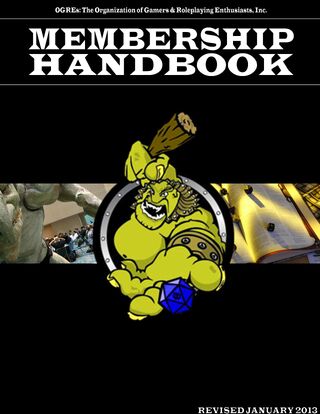 The O.G.R.E.s Membership Handbook is designed to give members an idea of what their membership gives them and what is expected of them, to assist those individuals attempting to set up a chapter in their city, and to give others an idea as to exactly who and what we are.
PDF Copy of MHB
See Also
---
Back To: Ogres Wiki → Organization of Gamers & Roleplaying Enthusiasts → Ogres Portal
Ad blocker interference detected!
Wikia is a free-to-use site that makes money from advertising. We have a modified experience for viewers using ad blockers

Wikia is not accessible if you've made further modifications. Remove the custom ad blocker rule(s) and the page will load as expected.